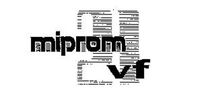 Kone Miprom 21 vf is a Montgomery/Montgomery KONE/Kone AC traction elevator controller. This controller was most likely launched in 1990, and was succeeded by the LCE controller.
Overview
This is an AC variable voltage, variable frequency elevator controller. The controller can come with IPD, which is an interactive "windows environment", or T.E.D. 9.3, which is a non-interactive "windows environment". This controller was used from ?/1998-2001/2002.
"This elevator only serves two floors."
This article is a stub. You can help Elevatorpedia by expanding it.
Community content is available under
CC-BY-SA
unless otherwise noted.